Sanyo Japan
---
model Transcontinental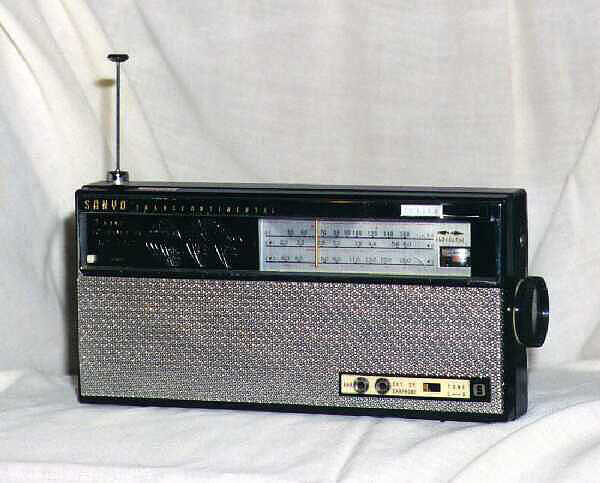 Made in Japan - 10 Sanyo transistors - MW / SW 2X - well constructed - good sound.
model RP1250
picture soon available
Traditional 6 transistor radio made in Hong Kong. Silicon transistors and 2x AA cell supply for 3V.
model RP1270
Made in China cheap radio, 4 transistors and without IF section, it has only HF and LF section. It has exceptional good reception and sound for a 4 transistor IF-less radio.
Port.Phono

picture soon available

Portable Phonograph approx.1966 in sand plastic case - 1 pcb's with 4 Sanyo transistors - powered DC by 4 'D' cells making 6 V supply and AC 220 V - This machine is light, not bigger than a portable radio and performs good.

ęPE1MMK « Hans Hilberink Radiomuseum 25-05-1996 / 03-03-2002.