LUXMAN Vintage Audio website®
Legal information and copyright notice

Please read the below carefully:
This is an independent and NON-commercial website.
This website is not associated to any company or organization.
No legal claims based on material on this site can be made.
I am not responsable for descriptions, statements, designs and other materials on this site
that are supplied by third parties.
Be aware of the fact that all material on this site is protected by copyrights, so consequently:
You may not use, modify, reproduce, republish, material from this web site without permission.
Third parties using this website without approval for commercial purposes is prohibited by law.
Be aware of the fact that even linking to this site in commercial settings,
like product advertising, without approval, is prohibited by law.
If you fail to respect the above, you are subject to legal action.
Only non-commercial personal use of this website is allowed without approval.
All other use without approval is prohibited by law.
Commercial eBay listing without approval, is prohibited by law.
Non-commercial personal eBay listings that quote this site incorrectly
or without credit, can be terminated without notice.
The descriptions on this site may not be accurate.
Any errors should be reported at the webmaster e-mail address on this site.
This site works with ALL browsers at any resolution.

Thank you.
All copyrights ©: Hans Hilberink, PE1MMK @ www.hilberink.nl ®.
hans.hilberink(ąta)hilberink.nl
replace (at) for @ to block spam

Some supporters of this site: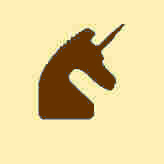 © PE1MMK Hans Hilberink, last update: 15-02-2010.