Tannoy"time delay unit"
---
Tannoy time delay network for the K3808 driver.
Enrico has send me the below information,
the photo and measurements of the parts is done by Stefano.

Stefano is a great Tannoy fan and SRM15X owner.
The unit in the speaker cabinet.
According to Mike Hunt this is the correct circuit:
I have checked: this is correct and made another photo: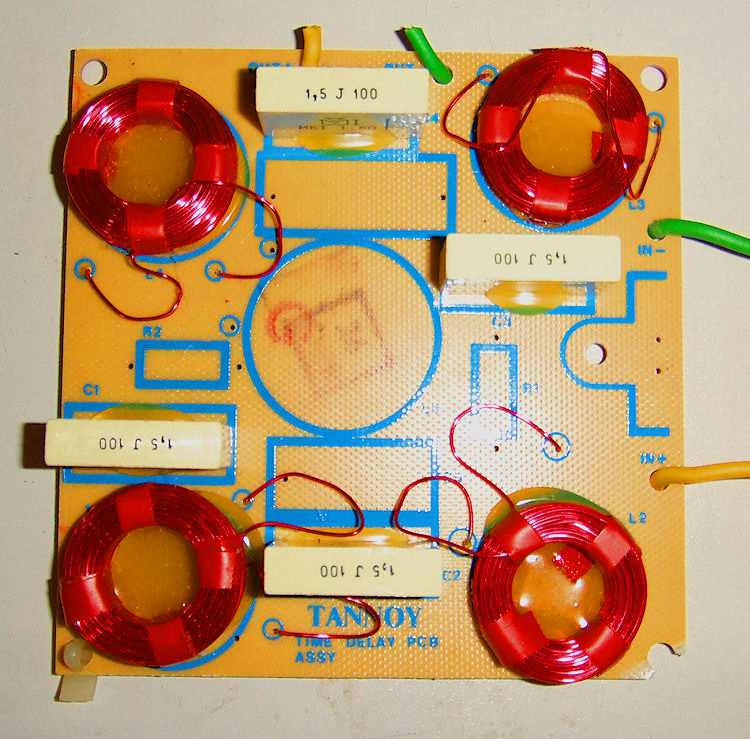 The coils are on my L-meter 0.22 mH.
regards, Hans.
---
© PE1MMK Hans Hilberink & Stefano Felice & Enrico Tomasi & Mike Hunt, 2002. Last update: 20-04-2014.