Technical information on transistors
---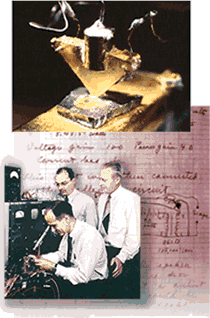 The discovery of the semiconductor, the transistor, was made at Bell laboratory by these men and their team.
Early transistors: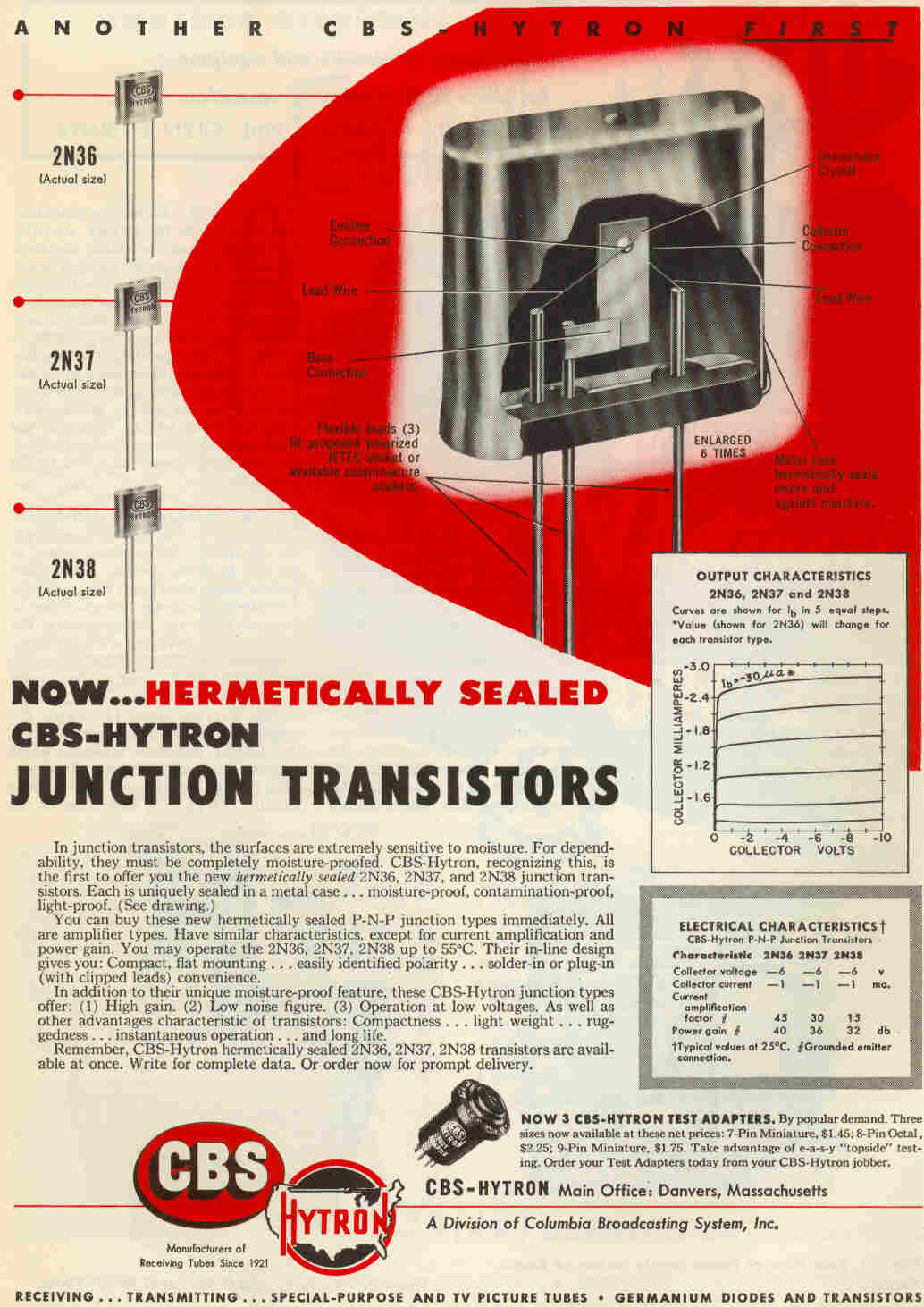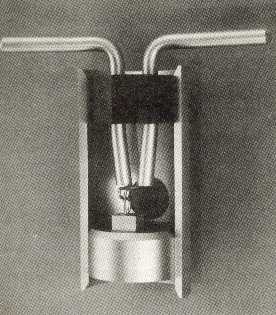 This is an early experimental piont-contact transistor.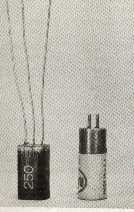 Early packages of transistors.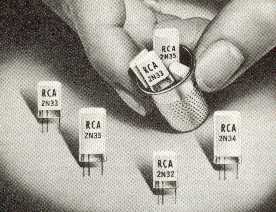 Early mass produced transistors for commercial use, like in transistor radios.
These were intended to be placed in sockets just like tubes, but the reliability of the transistors soon made sockets obsolete.

Early long tailed transistors.

Early power transistors:

Below: The parts of a ASZ 15 power transistor made by Philips in 1957

Some more early power transistors:

Above: from left to right,
Mullard OC35 PNP germanium all copper TO-3 alike can,
Telefunken AD133 PNP germanium early high-current transistor,
Philips ASZ16 PNP germanium all copper TO-3 alike can,
Philips AU103 PNP germanium early high-voltage switching transistor.

Above: from left to right,
Telefunken AD103 PNP germanium,
Philips ADZ12 PNP germanium made with USA copyrights can,
The legendary AD145 PNP germanium of ATES Italy,
A Motorola mil-spec. 2N174 PNP germanium.

Above: from left to right,
Delco GM DS-503 PNP germanium,
A Legendary ATES Italy AL102 PNP germanium,
ATES Italy AD263 PNP germanium,
Sanyo Japan 2SB474 PNP germanium.


Above: from left to right,
GD-170A RFT PNP germanium - Eastern Germany,
KU-611 Tesla NPN silicon - Chechia,
GD-241C Neuhaus NPN silicon - Eastern Germany.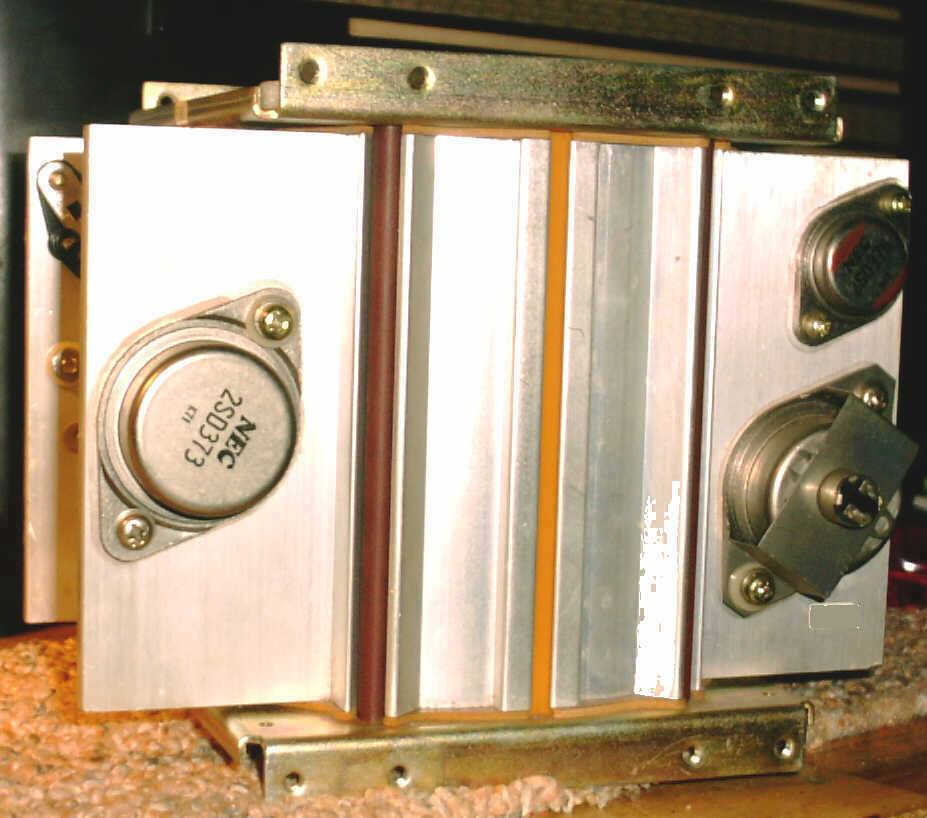 The biggest power transistors: NEC's 2SD373, they are twice as big as a standard TO-3.

The strangest transistor I have:
It is a HA 7733 H, a military made NPN silicon transistor of Hughes Aircraft,
the two axial wires are the collector and emitter, the base is connected to the main body lead.
The transistor was found in a AC/DC current converter for laboratry precision measurements purposes.
The HA 7733 H is known as a medium power LF-HF switch.

Early transistor amplifiers:

Early European design of a transistor amplifier with glass transistors OC71 made by Philips Holland in 1955,
the transistors were hardly available. Look at the four capacitors in the output stage, at the B and E of the OC71,
how they made desperate efforts to avoid the use of a driver transformer ! This amplifier was capable of delivering approx. 50 mW to the speaker.

Outlines of the OC- series glass transistors of Philips Holland, numbers in mm (1 mm = approx 0.05 in.).

The Philips OC14 first power transistor.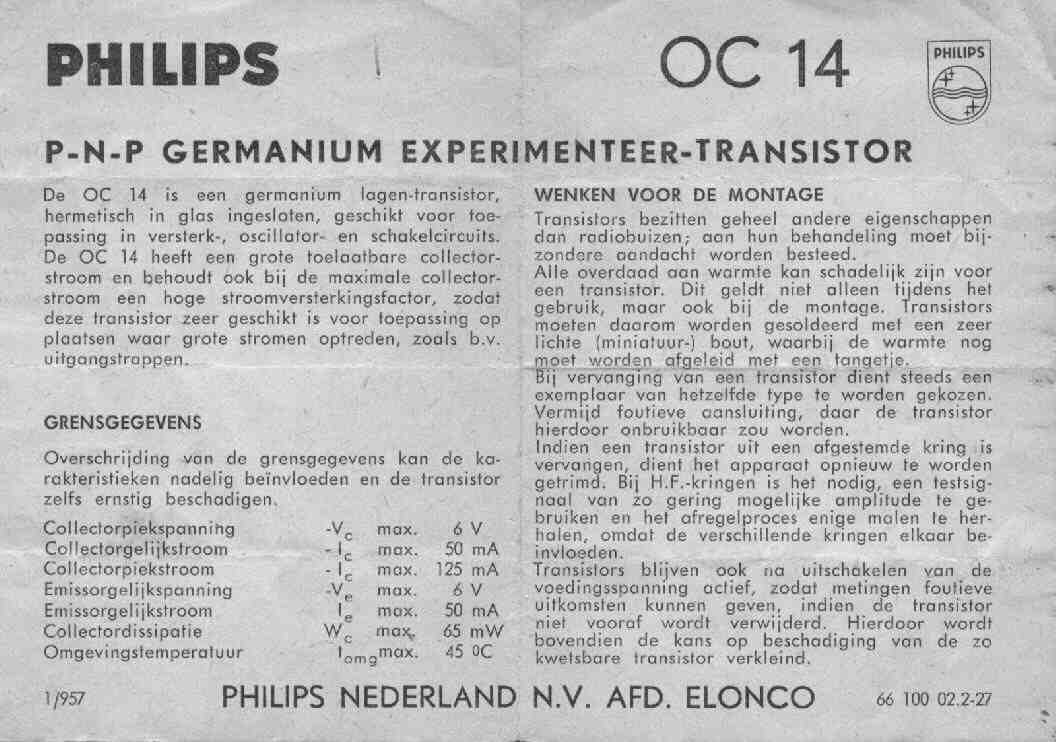 The characteristics of the OC14.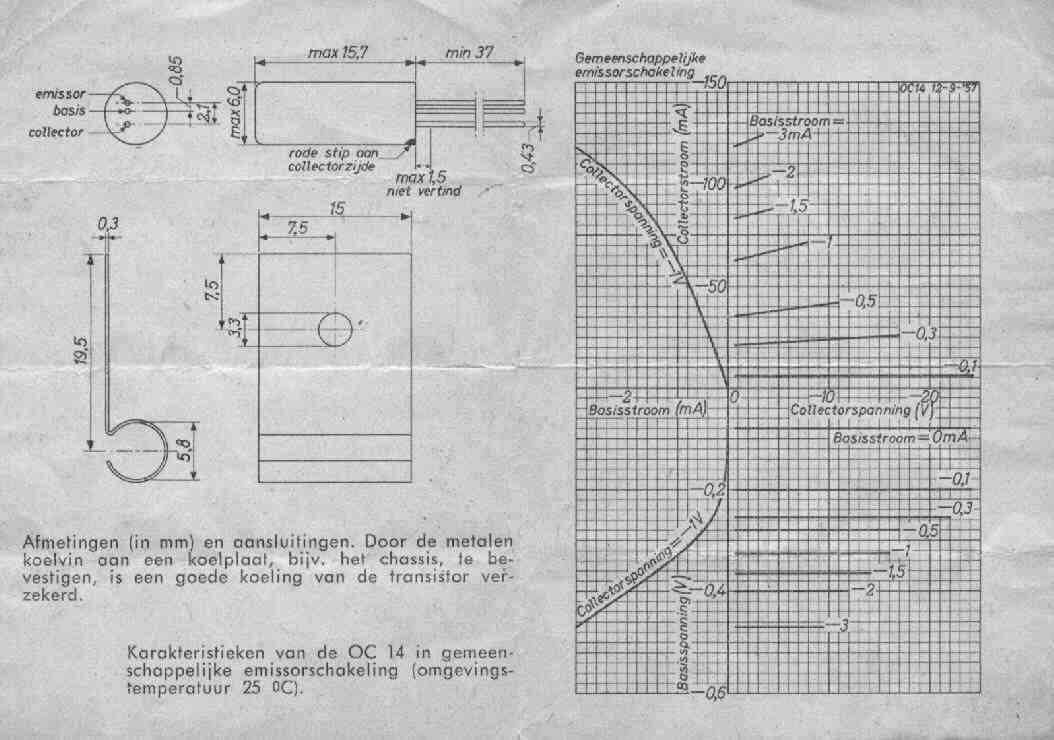 Application of 2 x OC14 's:
The push-pull output stage, common in the 1950s,

Hilarious pictures of 1956 used to explain the above push-pull output stage.

Dutch advertisement of 1955 stating the advantages of the transistor radio.
People in Europe in the 1950s hardly were aware of the oncoming transistor and its miniaturisation.
Only few people understood what was in the future.
Click on a link below for intersting articles
and schematics also on this site:
*For early Van der Heem Transistors click here

*Look how Philips Holland presented the transistor to the public in 1957

*Telefunken made in Germany early transistors information: click here
*Click here for a typical Japanese 6 transistor radio schematic of the 1960's
*A schematic diagram of a remarkable French transistor radio of 1959
*A schematic diagram of a different Japan 8 transistor radio of 1963
*A schematic diagram of a USSR 7 transistor radio from the 1960's
---
©Hans Hilberink - PE1MMK® Radiomuseum, 2004, latest update 21-05-2013.
sponsor: UCS®